SPIKE2 Speaker Grill Covers - glossy black, set of 2
available (2-5 days)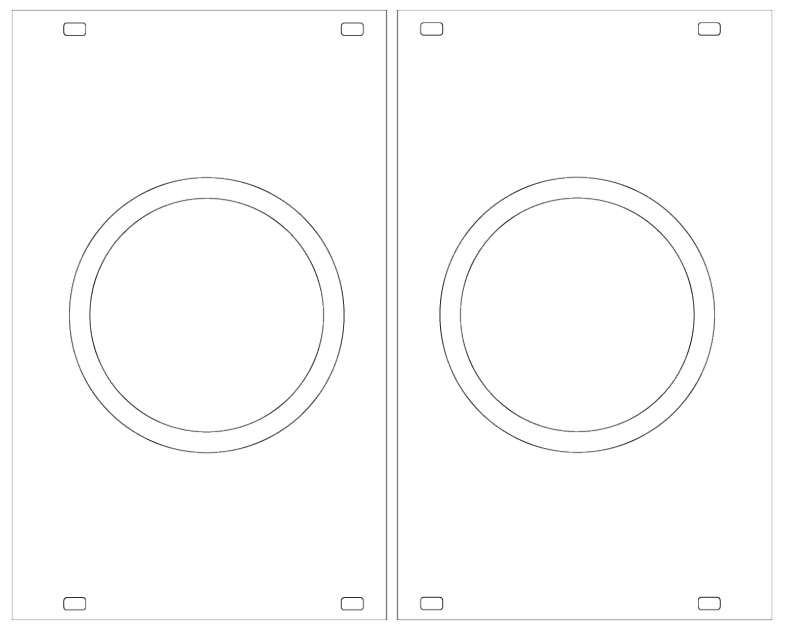 Speaker grill covers replace the foam material. Left and right are different. They are manufactured from 3mm plexiglass – glossy black..

In addition to the covers we offer rings in different colors, which are just laid in.

All Colored Plastics are made of lasercut 3mm Plexiglas. On rare occassions you might need a slightly longer screw. Most of the plastics are available in multiple colors.
Included in delivery: 2 Pieces
This product is suitable for the following flippers:
Aerosmith (Limited Edition) | 2017
Aerosmith (Premium) | 2017
Aerosmith (Pro) | 2017
Batman 66 (Limited Edition) | 2016
Batman 66 (Premium) | 2016
Batman 66 (Super Limited Edition) | 2016
Guardians of the Galaxy (Limited Edition) | 2017
Guardians of the Galaxy (Premium) | 2017
Guardians of the Galaxy (Pro) | 2017
Iron Maiden (Limited Edition) | 2018
Iron Maiden (Premium) | 2018
Iron Maiden (Pro) | 2018
Star Wars (Limited Edition) | 2017
Star Wars (Premium) | 2017
Star Wars (Pro) | 2017